Description
One-on-One Personalized Private Coaching
When you commit to upgrading your lifestyle through small yet powerful changes, rituals and habits you will see your health and life transform! As an expert in empowering clients to create subtle shifts and radical changes in outlook, lifestyle and daily habits, I will guide you step-by-step in upgrading your health and creating a life that will lead to abundance, acceptance and growth!
You will be inspired to live your purpose, turn fear into joy and live a life you love with grace and ease. As you shift your mindset, you will notice miraculous shifts in your thoughts, words, actions and energy. As we work together in your customized program, you will uncover what has been holding you back from truly having the vibrant, healthy, balanced body and life that you have always wanted!
Simple Pure Whole Signature Program
This six-month long program is a great option for those ready to make lasting, sustainable changes in their self-care routine and long-term habits and health! We will work together one-on-one to transform your health, lifestyle and happiness. You will receive a customized program with accountability, resources and education to support your journey towards vibrant wellness!
Your Signature Program includes:
A Comprehensive review of your health, wellness, lifestyle and goals.
Two 50-minute phone or online meetings each month for six-months ($8400 value)
Personalized transformational coaching to target your specific needs and get the results you desire.
Resources, handouts, recipes and other tools related to your individual goals ($200-400 value)
Unlimited email/text support between sessions ($2000 value)
One-to-one support, accountability and motivation.
Complementary access to select special events, classes and other bonuses ($200-400 value)
By participating in Dr. Weinberg's Simple Pure Whole Signature Program clients gain the fundamentals of Simple | Pure | WholeTM Wellness and make powerful health and wellness changes that build a strong foundation for lifelong health! Discover the transformative power of a supportive environment to explore what really works for you and learn science-based strategies and wisdom in a fun, easy to integrate manner!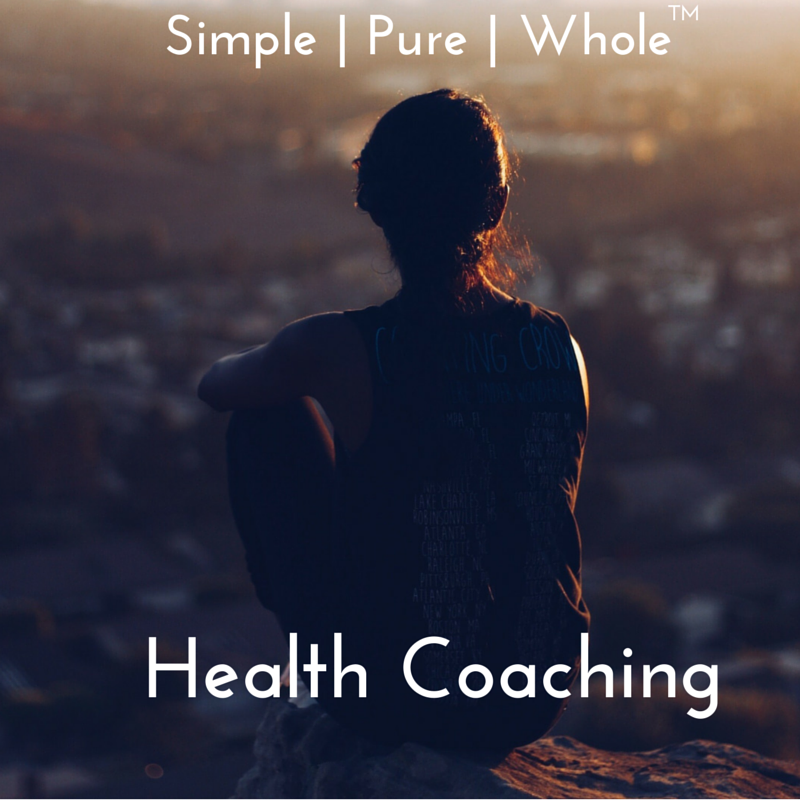 Personalized Virtual Health Coaching

Personalized health coaching is a powerful tool to support your goals and help you obtain optimal health! You will receive a framework of support, accountability, validation, structure, guidance, knowledge and resources to empower you to become an active participant in your health and wellness. You will gain enhanced self-care strategies, learn to live a natural non-toxic life and build a powerful toolkit of Simple Pure Whole wellness strategies.
One size does not fit all! Each body is different with unique needs that change throughout our lives. Your personalized program will radically improve your health by helping you regain balance, energy and optimal health through simple, enjoyable nourishment, physical activity and lifestyle changes! I will work with you to create an individualized coaching program so that we can explore concerns specific to you and your body and discover the tools you need for a lifetime of balance.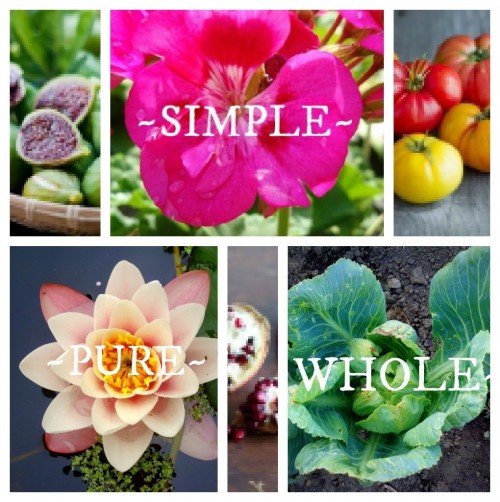 A Comprehensive Approach! Health is not one dimensional and you are not separate body parts! I look at health from a comprehensive approach which appreciates that we are fed by so much more than just food. Your movement practices, relationships, spirituality, career, diet, rest, stress management and sleep habits all impact your overall health and wellbeing. I work with you to address all of these aspect of lifestyle and look at you as a whole person, not just isolated body parts.
Expertise to Get Results! As a Preventive Medicine trained physician, Lifestyle and Environmental Health Consultant, Stress Management and Wellness Expert, Interdisciplinary Yoga Instructor and Certified Health Coach with training in numerous wellness modalities, I take an innovative approach to supporting your health concerns to help you live a vibrant, balanced and passionate life in a way that is flexible, fun and free of denial!
Health on your terms! Long-term health can be convenient, do-able and sustainable. All sessions are conducted via phone or Skype to provide the most convenient and time-efficient solutions. You can get access to this powerful approach from anywhere in the world!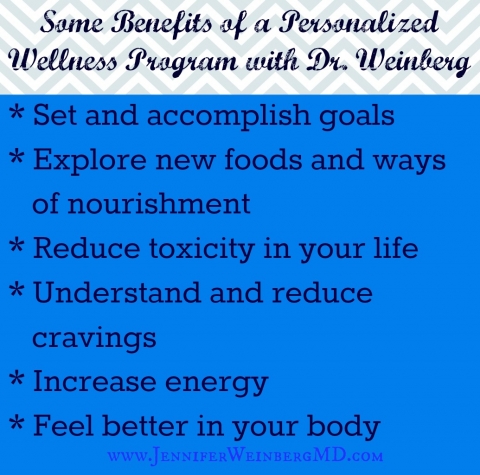 Transformational Lifestyle and Health coaching allows you to:
Balance your weight and body.
Nourish your body in an intuitive way.
Establish and achieve ambitious goals.
Reconnect with your authentic spirit.
Gain enhanced mental clarity.
Improve physcial stamina.
Align with the life you envision.
Enhance joy, play, fun and happiness in life.
Discover a variety of food choices, cooking and eating strategies.
Build healthy habits that will carry you forward to prevent disease in the future.
Minimize and cope with symptoms and dis-ease.
Calm the busyness, chaos and overwhlem of modern life.
Cultivate a relaxation, meditation, yoga and/or other mindfulness practice.
Manage your time in a balanced and effective way.
Learn about and access healing resources.
Uncover your true needs–emotionally, spiritually, physically, mentally.
Create a safe, non-toxic, nourishing home and work environment.
Prioritize your health and wellbeing!

and more!
Contact me to discuss how we can design an individualized program to meet your unique needs!
Investment Options
One time payment of $4,297
Three payments of $1600 (contact us to set up a payment plan)
Payment by Paypal and most major credit cards is accepted. Health Insurance does not cover telewelllness and coaching consultations.
FAQs
Q. Can Dr. Weinberg be my physician or primary care provider?
Dr. Weinberg works with you as a health coach, educator and consultant to help build your wellness toolkit and support you in obtaining and maintaining optimal health. In these virtual coaching programs, Jennifer Weinberg is acting as your health coach and not as a physician. A legally binding doctor/patient relationship is not established. The telewellness coaching sessions are for educational purposes only. Insights and education are intended to assist you in using lifestyle to support your health. She is not providing medical care, diagnosis, treatment or cure. Dr. Weinberg and her services are not a substitution for a one-on-one in person relationship with a primary care provider, licensed dietician, nutritionist, psychologist or other licensed or registered professional. They are not intended to replace a one-on-one relationship with a qualified health care professional. As such, working with Dr. Weinberg is not intended as a substitute for the advice provided by your physician or other health care provider, and it is not intended as medical advice, diagnosis, or treatment nor to diagnose, treat or cure any disease, condition or other physical or mental ailment. This can support and complement your other health care approaches. As such, Dr. Weinberg is happy to consult with and work in conjunction with your health care team.
With telecoaching/education, a legally binding doctor/patient relationship is not established. Thus, the telecoaching consultation is for educational purposes only. Medical insurance will not cover telecoaching services. There is no refund for telecoaching/education services. Assessments and recommendations are intended to assist you and your health care provider in using lifestyle and comprehensive means to support your health. Recommendations are not intended to serve as a medical diagnosis or treatment.
Q. How are the sessions conducted?
Your telecoaching sessions can take place via phone, Skype, Google Hangout or Facetime in the comfort and convenience of your own home or workplace! You will also have email access to Dr. Weinberg and receive support, resources and more via email.
Please follow for more wellness resources: