Gratitude & Savings on Stress Management and Mindfulness Resources!
In Gratitude for Your Support of SimplePureWhole Wellness Please Enjoy These Special Savings on Stress Management and Mindfulness Resources!
Invest in Your Health and Happiness with Meditations, Guided Relaxation Exercises and Programs for Mindful Living and a Positive Mindset!
Gratitude and the power of appreciation are a key part of the wellness prescriptions and powerful stress management strategies I provide in my stress management guide, The Whole Cure: 52 Essential Prescriptions to Overcome Overwhelm, Reclaim Balance and Reconnect with a Life You Love! (start with your free preview here) and accompanying online group program, The Whole Cure Lifestyle Transformation Programs.
To show my appreciation for your support of this work, I want to extend special savings on my most popular stress management, meditation, and mindfulness resources!
AFFILIATE DISCLOSURE: This post is NOT sponsored but contains affiliate links for products that I use myself. These products and the information provided should not be considered medical advice. Amazon and other merchants offer a small commission on products sold through their affiliate links. Prices are exactly the same for you if your purchase through an affiliate link or a non-affiliate link. Thank you!
I
t is nearing that time of year when we gather with loved ones and celebrate the holidays. A big part of many of these holiday traditions is giving gifts. This small business Saturday make thoughtful choices to show yourself and your loved ones true appreciation and thanks. Remembering to remain thoughtful of the gifts we choose can make a difference for our relationships, health and the planet!
To get you started on a mindful and minimalistic approach to holiday gift giving, please enjoy these free gifts and savings

November 22-November 29, 2017

! Save up to 40% on my most popular programs!
FREE GUIDED RELAXATION MEDITATION EXERCISE
Start Enacting this Approach in Your Life Now with Your FREE Meditation GIFT and audio mp4!
Click the link below to access your gift:
BONUS Breathing Exercise to Find Calm Anywhere!
From the soon-to-be-college graduate finding his place in the world to the do-it-all mother to the seeker looking for more meaning in life without having to spend a year in retreat, The Whole Cure is a practical and powerful solution!
Give your loved ones a resource to build a toolkit of strategies that enhance resiliency and help them face challenges and stresses of life with grace and ease.
Purchase a signed copy of The Whole Cure here

If you enjoy the approach in the free mindfulness exercise above, I invite you to take a look at my Breathe: Guided Relaxation & Breathing Exercises to Help You Find Your Whole Cure downloadable audio meditations. This is a special resource to support you in bringing The Whole Cure to life!
The breathing exercises and guided relaxation experiences presented in this valuable resource can be used anywhere, at any time of day. Try using them when you feel panic, stress, anxiety or just want a few moments of calm in your day. They are also helpful for coping with pain and helping the body prepare for rest and relaxation.
Get each track for as little as 74 cents and the complete CD for $5.21!
ONLINE THE WHOLE CURE LIFESTYLE TRANSFORMATION PROGRAM: MIND MAKEOVER!
Join this six-week online program for exclusive online access to expert guidance and inspiration that will help you create a more positive mindset and calmer life!
The next online session starts

January 7th

and can be done entirely online from your home!
Unprecedented Savings: 40% OFF!!
To go beyond the foundation built with the book and included wellness prescription exercises, The Whole Cure Lifestyle Transformation Program is a powerful online experience focusing on balancing the body, mind, soul and spirit so that participants can live a healthier, happier life. Through participation, support and self-reflection participants will transform and awaken to living with intention.
What better gift is there than empowering someone you love to reclaim a life they love and find greater joy!
You can access all the details and a full syllabus here to learn more about how this program can benefit you and those you love! I am also happy to answer any questions you have, so feel free to reach out and contact us!

SALES ON SOME OF MY FAVORITE HEALTHY GIFTS
SaunaSpace is offering 15% Off from Thanksgiving-Cyber Monday Weekend Sale, (11/23 – 11/27) on the home sauna I use and love! You can read my complete review here and check out the science behind why I use this technology here. You can save 15% off the entire product catalog during the sale dates, no coupon necessary.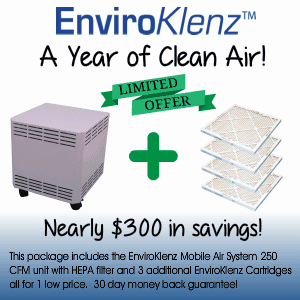 Cyber Monday sale—up to 50% off all classes & select trainings—begins Monday, November 27th and ends Thursday, November 30th.

MORE MINDFUL GIFT IDEAS
You can also check out this video and post for some more mindful and meaningful gift ideas for yourself and those you love!
Be sure to take advantage of these special savings for your holiday gift giving,

during November 22-November 29, 2017

!
Your support of SimplePureWhole Wellness is greatly appreciated!
What is on your mindful holiday gift list this year?
I would love to have you in my Insider's Community! Join for free and receive your FREE Chapters from The Whole Cure: 52 Essential Prescriptions to Overcome Overwhelm, Reclaim Balance and Reconnect with a Life You Love! You can pick up a full paperback or Kindle copy on Amazon for a wealth of insights, exercises and complete toolkit to help you uncover your true passions, authentic purpose and calm confidence as well!
Email Address
To stay on track all season long and start the New Year healthy and energized, take the next step today to commit to a life you truly love and feel fully alive.
Pick up a copy of The Whole Cure to build resilience and manage stress in a way that makes life flow with greater ease and joy!
Medical Disclaimer: Information provided in this post and related resources are for informational purposes only. Jennifer Weinberg is not providing medical advice, diagnosis or treatment information. The information is NOT intended as a substitute for the advice provided by your physician or other healthcare professional. Every body is unique so be sure to check with your healthcare professional before making any dietary or lifestyle changes taking any medication or nutritional supplement or using any treatment for a health issue. Do not use this information provided for diagnosing or treating a health problem or disease. If you suspect you have a medical problem please contact your healthcare provider promptly and do not disregard professional medical advice based on anything on this website. This website and related resources are not intended to diagnose, treat, cure or prevent disease and do not create a doctor-patient relationship between you and Jennifer Weinberg. These statements have not been evaluated by the FDA. These products are not intended to diagnose, treat, cure, or prevent any disease.
This post was shared with:
Please follow for more wellness resources: